I have reason to believe that ND may be making a game for the PS4 based on this: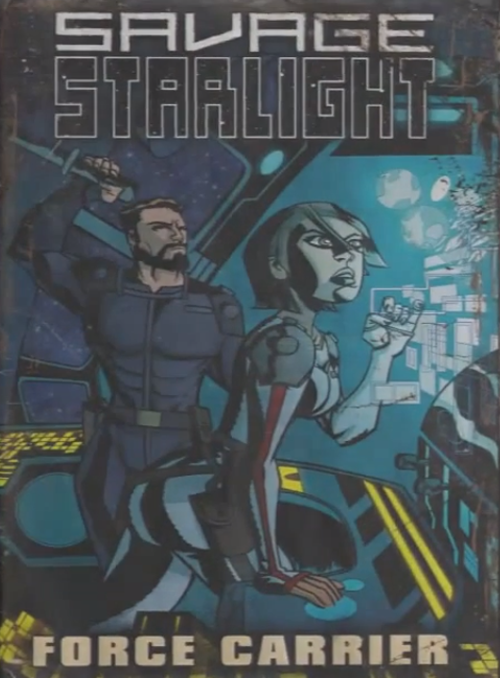 These were the comic books that you could find for Ellie, scattered around the world of The Last of Us. 
Recently, the ND team has found an interest in Space as a whole. Just a while ago, they took a tour of SpaceX, a company that designs, manufactures, and launches advanced rockets and spacecraft. The company was founded in 2002 to revolutionize space technology, with the ultimate goal of enabling people to live on other planets…
Since then, people have been wondering if ND was planning on making a game based in space, and got these tweets back:
If you really were to look into Savage Starlight, you'd find that a lot of the story is summarized, but vaguely told when reading. It's more like those short previews on the back of books. This would still give Naughty Dog the basic idea and plot of the whole thing, as well as having lots of room to add on to it. 
Also, it has it's own website, here:
http://savagestarlight.com
Suspicious? I think so. 
So, is this really going to be ND's next big game? Or are they just fucking with us to rustle our jimmies for a different game? All I know is that either way:
Pikmin





PSN

: Pyro-hem


Posts

: 2612


Join date

: 2012-08-27


Age

: 20


Location

: Here



Maybe, or maybe not it will be this but we already knew they were making a game for the PS4.
Metal Gear Ray





Posts

: 2983


Join date

: 2013-03-04


Location

: Irvine, California



It's not UnKarted therefore it is bad.

In all seriousness, it'd be an odd deviation for them, but then I look at Jak II and realize that they're not foreign to random, massive changes in genre and scope. I'd expect people to either be really pissed that they're going crazy like Uncharted again instead of deep like TLoU, or blindly hyped because "Naughty Dog iz soo gud." Not insulting ND there, just saying that they've always been one of gaming's most overrated studios.
Staff





PSN

: DivinePaladin27


Posts

: 6514


Join date

: 2012-09-01


Age

: 22


Location

: Pennsylvania



i'll agree they are overrated, especially when you replay their shit a year later (They are a one time deal) but they are still really good. Can't wait to see whats next......but seriously wheres UnKarted?
All-Star





PSN

: lpool1996moh


Posts

: 7891


Join date

: 2012-08-27


Age

: 22


Location

: Ireland



Oh yeah for sure. Overrated is such a tough term because you don't define the quality they (normally) have using it. They're a great studio but massively overrated most of the time. I'll never get how Uncharted 2 can win a unanimous GotY but CiT got shit...but now I digress.
Staff





PSN

: DivinePaladin27


Posts

: 6514


Join date

: 2012-09-01


Age

: 22


Location

: Pennsylvania




---
Permissions in this forum:
You
cannot
reply to topics in this forum